Sorbara Construction is one of the most highly regarded concrete superstructure firms in New York City and counts among its clients names such as: Turner Construction, Plaza Construction Corp., Lend Lease and Tishman Construction Co.
With its 30 years of experience, Sorbara has been involved in the construction of notable buildings such as: Bear Stearns, AOL-Time Warner, 7 World Trade Center, Hearst Headquarters, Interactive, and Beekman Tower.
Sorbara Construction Corp. has been honored to have successfully completed its involvement with the re-building efforts at the World Trade Centre Site. We have successfully completed the Museum/ Pavillion at the 911 Memorial, the WTC Tower 3 for Silverstein Properties and the WTC Transit Hub for the Port Authority of New York & New Jersey, the MoMA Tower for Hines, as well as Brooklyn Pier 6 for Levine Brothers.
Founded by Marino Sorbara, president, the firm is noted for its longstanding and valued relationships with New York City metropolitan area developers, construction managers and trade construction unions.
Joseph Sorbara, vice president of this firm, whose responsibilities include the managing of day to day operations of office and field personnel. His experience is based upon 28 years of being in the concrete superstructure industry.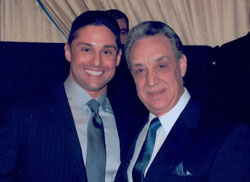 Sorbara is valued by its office staff and union construction tradesman for its family atmosphere and the long tenure of its management team, including onsite supervisors, foremen and employees.
The company is headquartered in Lynbrook, NY.